TVO
Total Viable Organisms counting
Total viable microorganisms count in liquids is of particular matter to assess the product quality and the sterilization processes. Classical methods on petri dish need time to give a result.
Our TVO method allows you to realize the analysis on clarified (when necessary) liquids in less than 30 minutes.
The TVO kit can be adapted to your existing protocols for sporulated germs revivification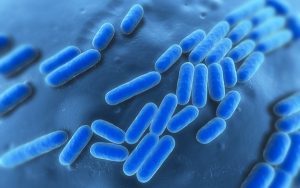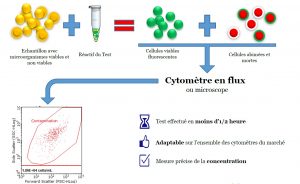 Initial suspensions, and/or dilutions are stained with a non-permeant red-fluorescent dye targeting nucleic acid and with a dye producing a green fluorescence. Then living cells are stained only in green and damaged or dead cell in red. They can be counted with a flow cytometer of a fluorescence microscope.